The M3L is still built on the foundation of MarCum's very first sonar. A workhorse of the lineup, the M3L exhibits many of MarCum's patented features such as moveable zoom anywhere in the water column – a key angler advantage that put Marcum on the map. MarCums for the past two decades have been sought after for moveable zoom alone, as it's this patented feature that forever changed the icescape. With the ability to move through zoom anywhere in the water column, the unit excels for both bottom dwellers such as walleye, to suspending fish like bluegill, crappie, and lake trout. Crosstalk between flashers exists when multiple units are in close proximity, and the Marcum's noise-cancelling interference rejection system is so good at removing that clutter, it's patented. This is true for sonar systems in the 200kHz band, as well as other frequencies, covering all bases on ice. The M3L packs 2,000 watts of peak-to-peak power through a whisper-quiet and maintenance-free brushless motor, all while displaying max-brightness and clarity via the MBC TrueColor targets. Boasting the widest single-beam transducer on the market, the M3L comes equipped with an ultra-wide and industry-leading 20 degrees of coverage. With a sonar footprint of this magnitude, anglers have the most expansive view of what's happening below the ice. Standard definition sonar in the M3L provides 2" target separation to define jig from fish, fish from other fish in the school, or fish from bottom and nearby cover. Target separation improves to 1" with Marcum's patented zoom mode, bringing in high definition details of the area being targeted. Like its big brother the M5L, the M3L is also fueled by a lightweight, long-lasting LiFePO4 lithium battery. This shaves a significant amount of the weight from the entire system, ensuring both angler AND flasher never run out of juice. Lithium technology is easy on the pocketbook too, offering lower cost of ownership by extending the life and use of any Marcum for thousands of charge cycles. Like all MarCums, the M3L is sold complete, including a deluxe-padded soft case that provides years of protection in transit and use. Marcum's M3L is the rock of our lineup, built on decades of successful sonar deployment, and modernized for the most demanding anglers on ice.
SONAR FEATURES & SPECIFICATIONS
MODEL NO.
M3L
DISPLAY
TrueColor patented MBC
Brushless Lighting
POWER
2000 Watt Peak to Peak
Output Power
CONE ANGLE
20 Degree Ice Transducer
TARGET SEPARATION
Down to 1-Inch
INTERFERENCE REJECTION
Patented 12-Step
Interference Rejection
ZOOM
Patented Infinitely Adjustable Zoom
(Zoom anywhere throughout the water column)
CABLE
8 ft. Transducer Cable
BATTERY FEATURES & SPECIFICATIONS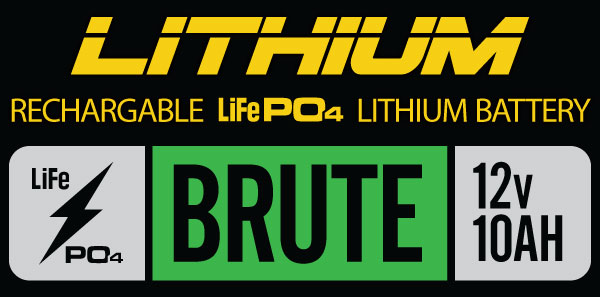 | | |
| --- | --- |
| MODEL NO. | LP41210 |
| BATTERY TYPE | Lithium Iron Phosphate (LiFePo4) |
| VOLTAGE | 12.8 Vd.c. |
| AMP. HOURS | 10 AH |
| WATT-HOURS | 128 |
| MAX CHARGE CURRENT | 10-amps |
| PEAK DISCHARGE | 10-amps |
| TERMINALS | Standard F2 Spade Terminals (6.4mm or 0.25" wide) |
| LIFECYCLES | 2000 Full charge cycles |
| OPERATING TEMPERATURE | -29°C to +49°C |
| BMS PROTECTION | Circuitry designed to prevent the battery from operating outside its safe operating levels. Includes: over-current & over-voltage protection, regulates operation during high & low temperatures, balanced charging, and short circuit protection. |
| ESTIMATED RUNTIME* | 50 Hours Depending on Conditions |
| SIZE | 5-7/8″ x 2-1/2″ x 3-5/8″ Replaces Standard Lead Acid Battery |
| WEIGHT | 2 lbs. 11oz. |
*Runtime estimates are based on power usage with factory default settings. Changes in user settings like screen brightness can have a major impact on power draw and therefore runtimes. MarCum Technologies offer these estimates to aid in determining the size battery you need to meet your use case.