---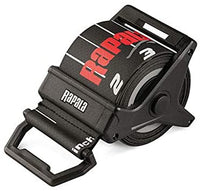 60" Retractable Ruler
The 60" Retractable Ruler will ensure that you always know the length of your catch.
Spring loaded retractable ruler for easy storage.
Oversized, easy to read numbers, in 1/2" increments up to 60".
Non-reflective surface ensures length shows in photos.
Made from a long-lasting, UV protected, waterproof material.
Flip-up nose board for accurate measuring.