---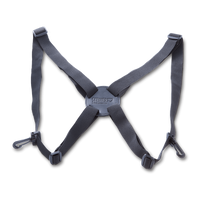 STEINER COMFORT HARNESS (UNIVERSAL) – BLACK
Permits hands-free binocular carry. Raise the binocular to your eyes for quick viewing, return it to chest when done.
Adjustable Harness
Removable Quick-Release Buckles
Colour: Black
The Steiner Body Harness is a Full chest harness spreads the weight of a heavy pair of binoculars or camera to ward off a pain in the neck.

Relieve your neck and back muscles.

Comfortable with ergonomic fit.

Safe and simple to use.